Experience the Difference
of Premium Roofing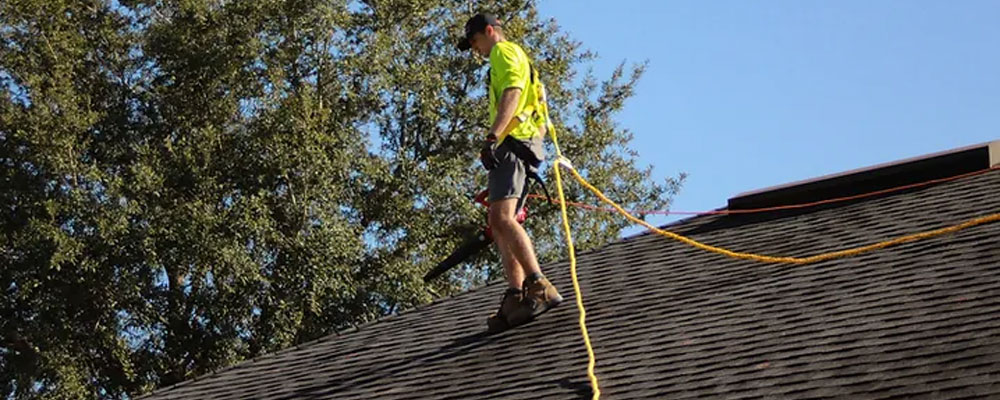 FREE Roof Inspections
We understand that a healthy roof is essential to a secure home. That's why we offer a comprehensive and absolutely FREE roof inspection service. Our skilled experts are here to uncover your roof's true condition, providing you with the insights you need to make informed decisions.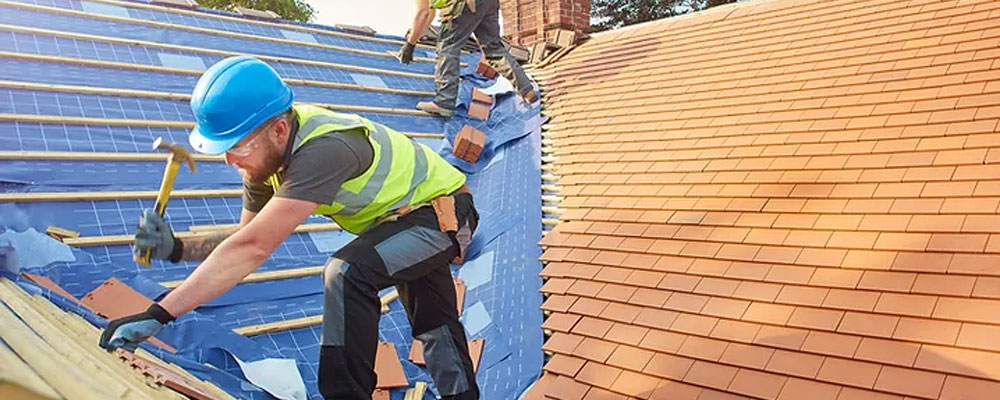 Roof Replacements
At Ozark Mountain Roofing, we understand your roof's crucial role in safeguarding your home and family. Our roofing replacement service is designed to provide a brand-new, durable, and aesthetically pleasing roof that enhances your home's appeal while ensuring maximum protection against the elements.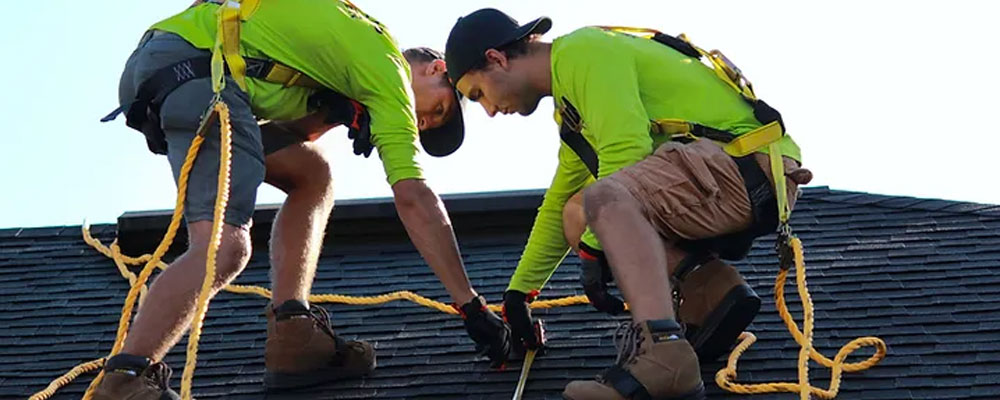 Roof Repairs
Whether it's minor touch-ups or extensive repairs, we prioritize the health and longevity of your roof. Backed by years of experience and a dedication to excellence, our mission is to revive your roof's integrity and provide the protection your home deserves.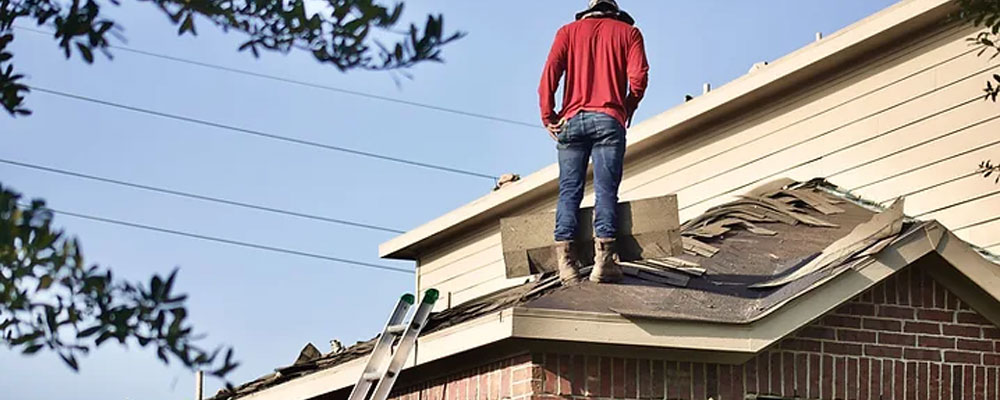 Insurance Claims
Facing the aftermath of unforeseen damages to your property can be overwhelming. That's where Ozark Mountain Roofing steps in with our comprehensive Insurance Claim Assistance service. We're here to guide you through the intricate process of navigating insurance claims, ensuring a seamless journey toward complete restoration.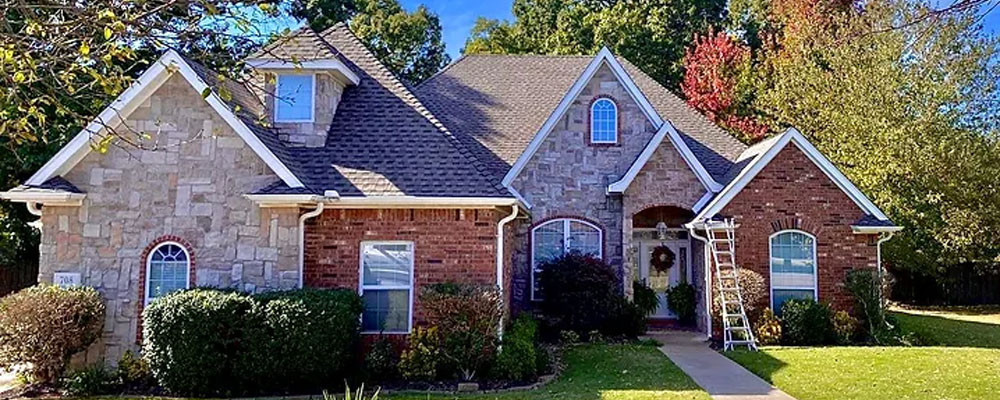 Architectural Shingles
Transform your roof from functional to phenomenal with our Architectural Shingles service. Offering both aesthetic charm and exceptional durability, architectural shingles redefine roofing excellence, adding a touch of architectural elegance to your home. Beyond the immediate benefits, our service adds significant value to your property, enhancing its curb appeal and resale potential.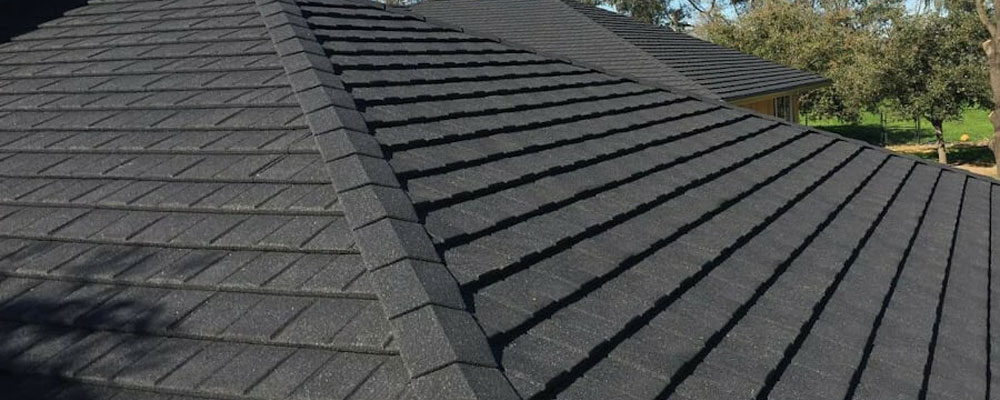 Stone Coated Steel Roofs
A harmonious fusion of cutting-edge technology and enduring design defines our stone-coated steel roofs. Crafted from premium steel fortified with stone coating, these roofs embody unwavering strength, purposefully engineered to withstand the harshest weather conditions. Standing as a testament to their longevity, stone-coated steel roofs often outlast traditional roofing materials, presenting a sustainable solution that minimizes the necessity for frequent replacements.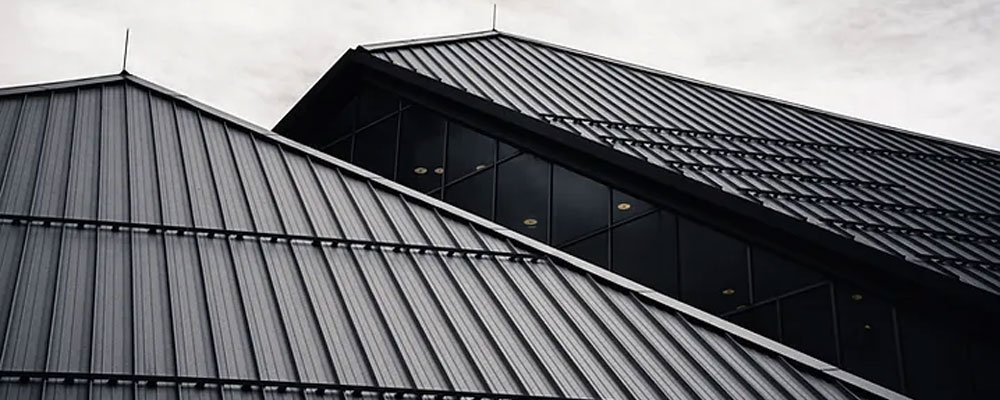 Metal Roofs
Blend functionality seamlessly with aesthetic allure. Our metal roofs boast an array of finishes, colors, and styles, granting you the creative freedom to customize your roofing solution to align with your architectural vision. Furthermore, metal roofs are renowned for their reflective properties and capacity to dissipate heat, leading to a cooler indoor environment. This, in turn, translates to decreased energy consumption and more economical utility bills.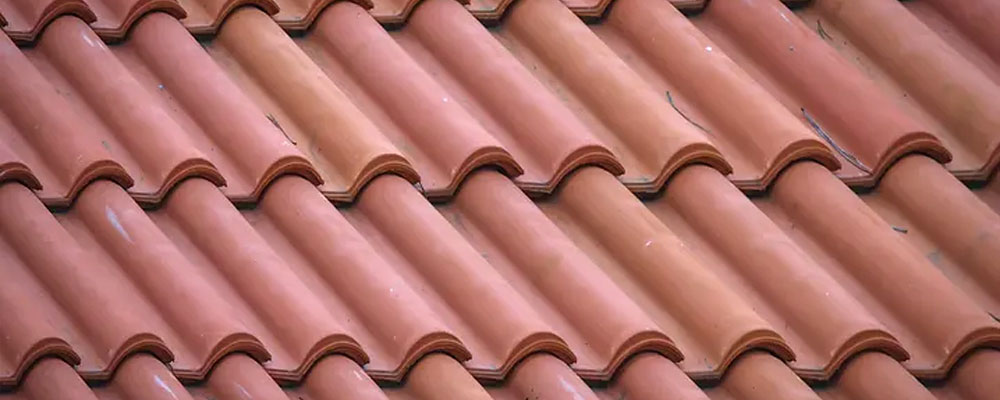 Tile Roofs
Tile roofs are renowned for their enduring charm that transcends fads, imparting an undeniable touch of refinement to your residence. Beyond their ability to elevate your home's curb appeal and value, tile roofs boast inherent resistance to fire and rot, underscoring the safety and security they provide to your cherished home and the people within it.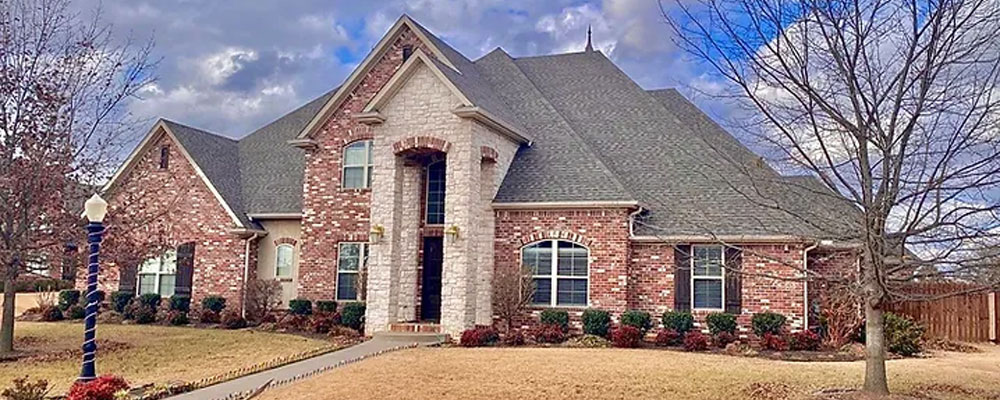 New Construction
Custom roof construction is a journey that starts with your vision and culminates in a tailor-made roof to reflect your dream home. With a blend of innovation, expertise, and creativity, we bring to life the roof that perfectly complements the architecture of your new construction. Our service goes beyond the ordinary, shaping every aspect of your roof to match your unique style and functional needs.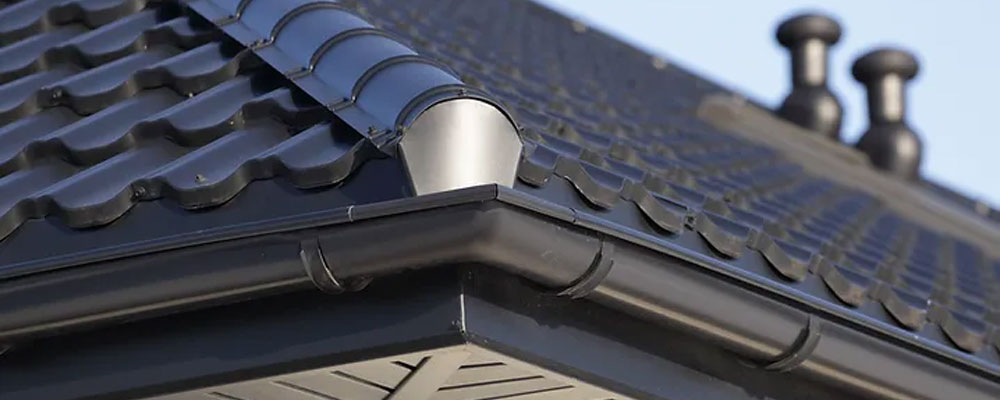 Gutters
Our gutter service is essential to your home's defense against the elements. Beyond the practicality of redirecting rainwater, our gutter service also brings elegance to your home's exterior. With a meticulous approach and a commitment to quality, we ensure that your gutters perform their vital function and enhance the overall aesthetic appeal of your property.
Let's Work Together
At Ozark Mountain Roofing, we believe in partnership. Crafting the ideal roofing service quote requires a joint effort where your preferences, needs, and budget align with our expertise and dedication. Our process begins with a conversation – we listen to your vision, understand your requirements, and offer insights to create a tailored solution. Together, we ensure every detail is captured accurately, from materials to design, resulting in a comprehensive quote that reflects the true essence of your roofing project.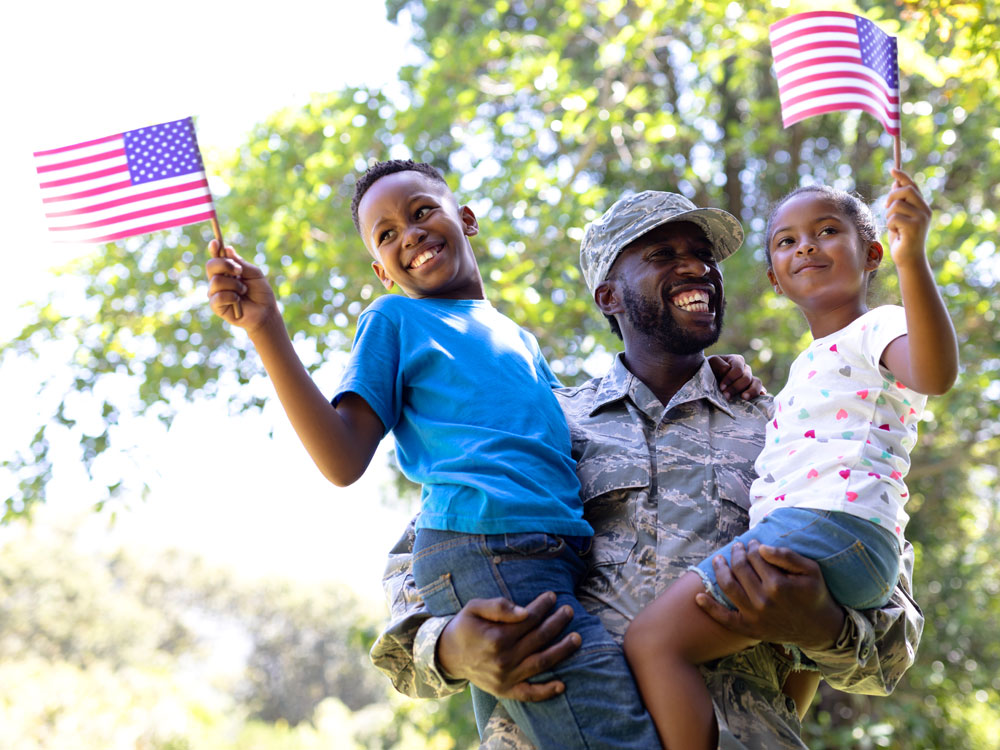 Through the GAF Roof for Troops program, U.S. Military Troops can earn a $250 rebate when they install a qualifying GAF roofing system for their home. This rebate is a small token of our appreciation for their dedicated service and commitment to our country's safety.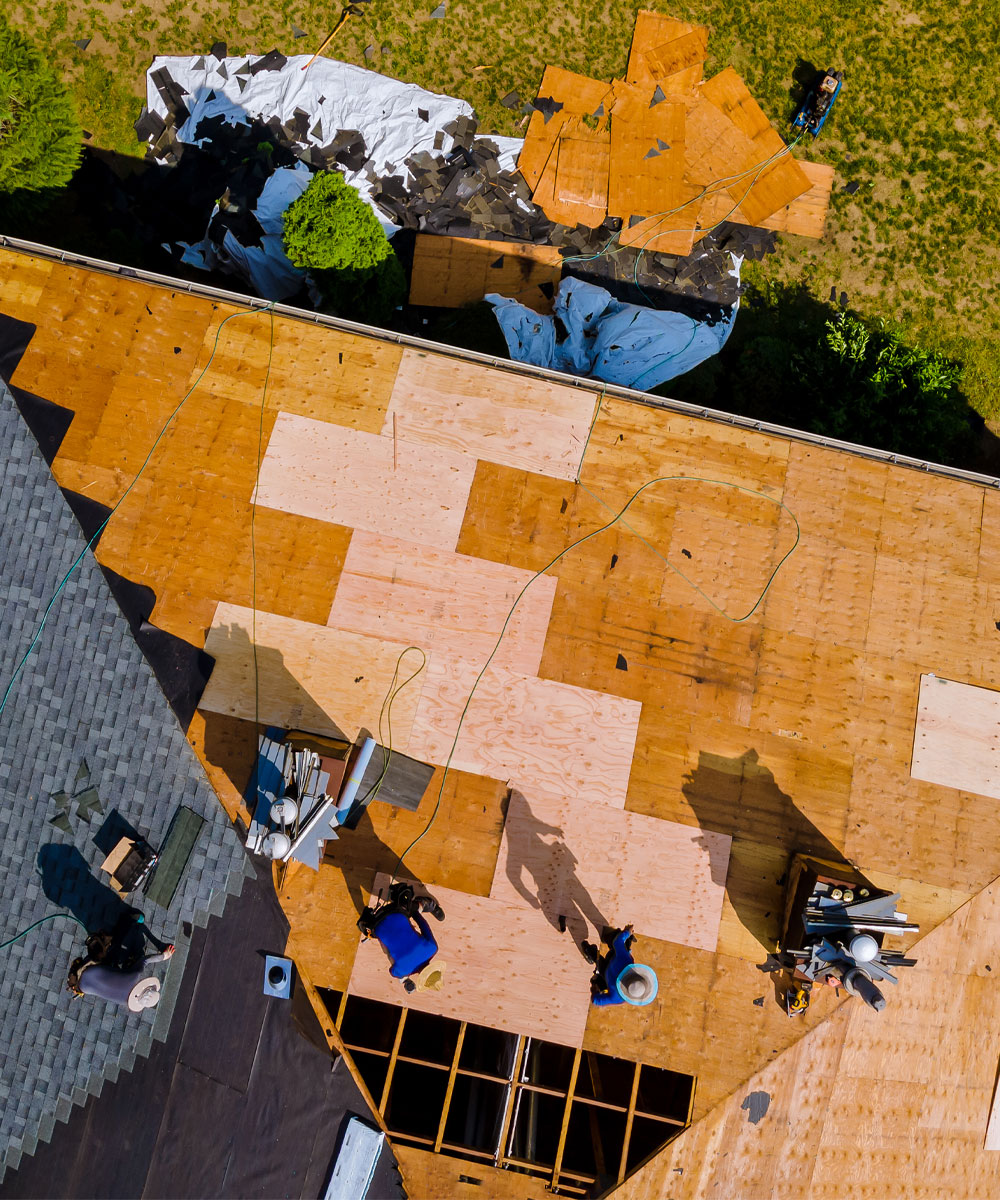 At Ozark Mountain Roofing, we infuse our identity into every facet of our work. It speaks through our conduct, resonates through our choice of products, and echoes the meticulous care we invest in safeguarding your home. As a proudly veteran-owned business, we bring an added layer of dedication and integrity to every project we undertake.
Our status as GAF Master Elite Contractors is a testament to our commitment to excellence. This distinction, maintained by less than 1% of roofing companies, empowers us to offer you the pinnacle of warranties for premium materials. It's a privilege we embrace wholeheartedly, reflecting our unwavering promise to deliver the best.
When you place your trust in us for your roofing needs, you can anticipate a gratifying experience across various domains. Our expertise shines in areas of cleanliness and timeliness. Moreover, our quality warranties, extending up to an impressive 25 years with a steadfast no-leak guarantee, reflect our pursuit of perfection. We're resolute in offering you the most comprehensive warranties available in today's market, ensuring your home receives the utmost protection.
Why does this devotion matter? Your roof stands as the guardian against the unique elements of the Ozark Mountains. By securing this protective layer, you're preserving all that holds meaning within your home. To us, your protection is our top priority.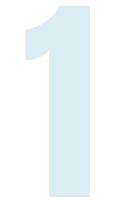 Integrity
Integrity guides every choice we make, from our product and services to the final outcomes we deliver.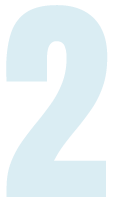 Convenience
We prioritize quality while completing your project in the shortest possible time frame.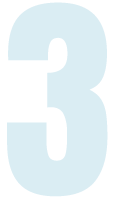 Experience
From beginning to end, our team ensures a smooth and seamless experience.
What our customers are saying
Highly recommend these guys. Contacted me shortly after I inquired about getting a roof leak repaired. They showed up on time and managed to get it done before the last snow storm we had came in!! Saved me the anxiety of worrying about how much water might leak into my house. Very professional and courteous.

The team was very thorough in working with insurance to get the claim processed. Pointed out the issues. Walked the roof with the adjuster. Also they did a 1 day removal and install. On a roof that had metal and 3 layers of shingles underneath it! Talk about efficiency.

Ozark Mountain Roofing is a great company!! Very professional, knowledgeable in working with insurance companies, top notch customer service and communication skills, and got the job done quickly for my client with quality work! I would highly recommend this company for anyone looking for quality work and a seamless experience in replacing their roof.